Longtime Food for Life Global volunteer, Juliana Castaneda Turner founded and operates the ONLY animal sanctuary in Colombia. She is on a quest to secure a permanent home for the 70 rescued animals under her care, and with this, offering people a chance to invest in an exciting new chapter in the sanctuary's history.
"We absolutely must raise the funds somehow or other to make sure the animals are safe forever", she explains. "Every donation, even $10 is a huge help."
The project has a real plan for sustainability and we are very excited to share this campaign with you.
See campaign here
A History of Success
Some of the animals we've saved include Balaram the bull, whose mother jumped a fence from a dairy farm to come to our land to have him. So from that day, I became his "mother." This story was featured in The Dodo.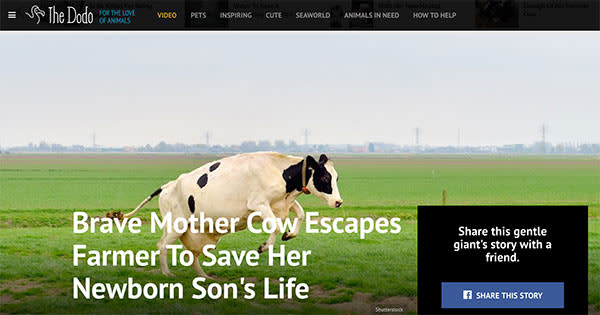 There was also the story of how we saved Pola the pig. She was in a horrible situation being harassed by hungry dogs, but today she is happy at our sanctuary, as nicely reported on by Care2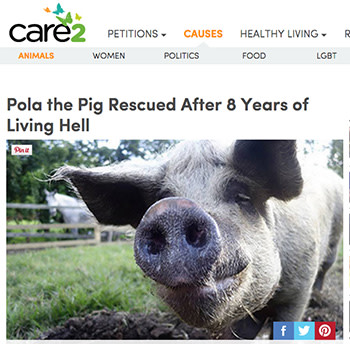 And then there is the touching story of Bernie the bull calf and Sri Ram the puppy as reported by The Dodo. Also, INSIDE EDITION just did a video report here.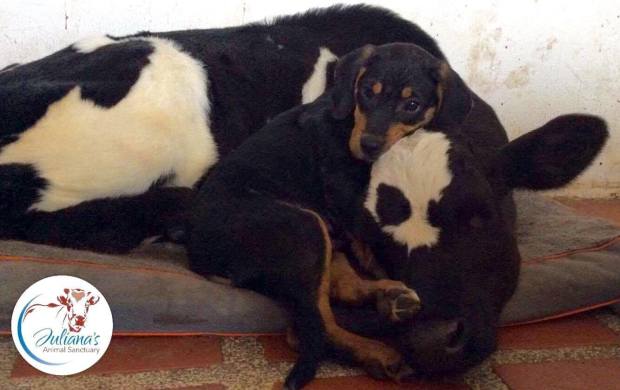 PLEASE VISIT THE CAMPAIGN NOW AND GET INVOLVED